Bulletin Board
NEW RELEASE SHAKE IT OFF
Not since Happy has a pop piece of music stayed at the top of the charts this long. There had to be a good reason. It is fun, poppy, well written and impeccably produced. Taylor Swift has a nice melodic sense and is in the middle of writing all of her music. She may be empty headed as she says, but she actually has a lot of street cred. Great energy, lots of tempo and a fun music for a routine. You can listen to my new orchestration at the NEW RELEASES page.
I'm putting up new music every week - if there is anything you want me to do, email me: barry@floorexpressmusic.com
Coaches and Choreographers - email your team address to barry@floorexpressmusic.com and I'll comp you a new Demo 26
Notes
Here is info about what is coming up.
I'm concentrating on a series of violin pieces - next up is Shadows.
Lion City - Several athletes have asked about Lion City. There are NO good recordings of this piece, but I was able to locate a score. I'm looking forward to doing Lion City with a very large orchestra in the next couple of weeks.
Flashdance - I have wanted to do one of these for years - it is a famous and fantastic dance piece.
In 1979 after 2 years of playing piano for US Gymnasts, Barry Nease produced the first orchestrated floor-ex music in the US. The first 10 pieces were for the 1980 US Olympic Team. Athletes have used his work on every US Olympic Team since including the 1996 Gold Medal Atlanta Mag 7, Shawn Johnson's 2008 Silver Medal Olympic routine and Aly Raisman's amazing Gold Medal Olympic performance in 2012. He has arranged for some of the most outstanding athletes and choreographers in the US and the world.
Since founding Floor Express Music in 1988, he has produced 43 demos with over 1700 pieces and worked with over 11,000 private customers!
His passion is to produce the highest quality music and give personal attention to each private customer.
Stunning production, musicianship, detail, and service.
Super HQ mp3s Hand Delivered to your email to insure quality. (Audiophile AIFF files on request.)
Want to know how popular a song is? JUST ASK barry@floorexpressmusic.com
Want to hear one of the over 10000 lengths available? CALL BARRY (970) 668-5434
1700+ Selections in 6 Different lengths including Level 6 and Bronze.
20% Team Discount

Floor Express supplies
the Special Olympics Compulsories
Featured Athlete - Elizabeth Price
2014 American Cup WINNER
Member US Senior National Team
Alternate for the 2012 Olympic Team
Parkette National Gymnastics Training Center
Custom Music from Barry Nease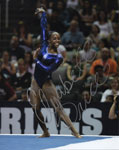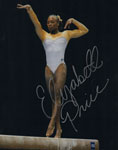 Featured Competition
Nastia Liukin Cup
1st Place 2013 and 2014
Featured Video: Mack Brannan - 1st Place
Floor Exercise - 2014 Nastia Liukin Cup
Custom Music from Barry Nease


Featured Video: Alex McMurtry - 1st Place
Floor Exercise - 2013 Nastia Liukin Cup
Music: 300 Violin Orchestra Artist: Barry Nease